September 14, 2022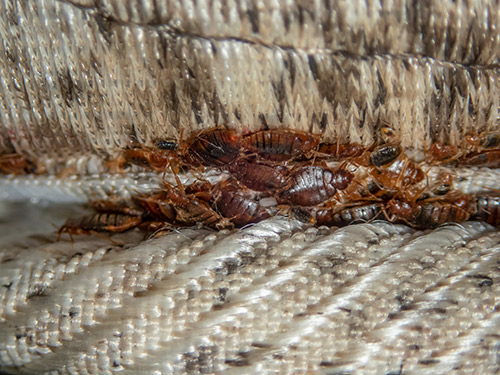 Bed bugs are very common, and you are not alone in your bedbug misery. We know your issue has resulted in worry, itching, and loss of sleep. You can't live with that, and we won't let you. Bed bug extermination is one of our specialties and we're ready to go!
Dealing with pests is a real nuisance and annoyance. Delay in attending to the problem will put your physical and mental health at risk. Bed bug bites will develop redness, swelling and other signs of inflammation around the bite marks. It carries many different types of germs in and on their bodies. The allergies can be serious. It is necessary to have your home checked carefully for insects. Turn to the professionals when needed. It will be for the protection of your home and loved ones in hiring experienced, responsible pest control professionals that will increase the chance of success in getting rid of bed bugs. Getting a professional to do the work will give you an assurance that they are experts in safe handling of pesticides and provide information about IPM (Integrated Pest Management) approaches.
In hiring a professional exterminator, firstly they will inspect the property and develop a management plan. These pest control experts will get to work actual treatment of your bed bug infestation through different treatment options like heat treatment which is non-toxic and safe for people and pets. Next is the steam treatment almost the same with heat treatment but on a smaller scale and lastly the chemical treatment which is effective for minor infestations that is treated in the early stage. More so, these experts will provide preventative methods that will help keep your house bed bug-free.
For more tips on Bed bugs Infiltration, contact Secured Environments.