October 27, 2022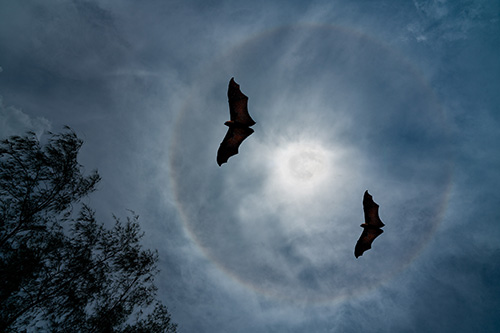 Bats are commonly associated with the season not just because it's Halloween but they are most active at this time of the year. This is because they are looking for a warm, dry place to survive the colder weather. Now, bats are very positive creatures for you and the environment because the consume massive amounts of mosquitos and other pests. With that said, most people don't want them in close proximity to their outdoor living space. We are experts at humanely relocating these highly productive animals away from your living space.
While those spooky bat decors that you hang up on your wall ring in the season, the live winged pests are real bummers. They are a real pain especially when they gain entrance to your attic. They create annoying noises especially at night but, what makes them a real problem is that they are carriers of some viruses that can infect other animals and humans. Their droppings can also cause a disease called histoplasmosis.
Moreover, bats are endangered and protected by state law. It is necessary to hire a special pest control team that are experts in bat exclusion technique. This is where Secured Environments can help you. Our team has competent experience in handling bat infestation cases. Our licensed and insured technicians will humanely remove and exclude the animal.
Don't let real bats scare you this Halloween. Hiring Secured Environments is the trick!