July 21, 2022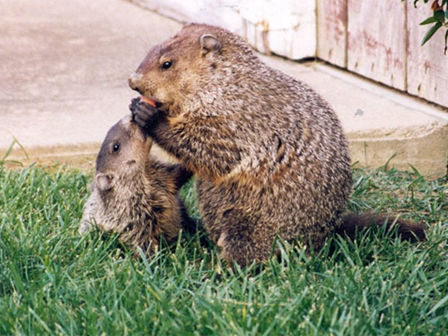 You may find groundhog as cute, furry animals but its feeding and burrowing habits can wreak havoc to a property owner. They can cause severe damage to landscapes and their extensive burrows can undermine foundations, slab, and other structures. Groundhog Removal is a daunting task as groundhogs are quite aggressive when confronted or are protecting their young.
There are several methods to remove and control groundhogs. Exclusion through fencing can help mitigate the damage. Fences should be at least 3 feet high and made of heavy poultry wire or 2-inch mesh woven wire. It is advisable to bend the top 15 inches of the fence outward at a 45-degree angle so it won't be able to climb over the fence.
Cage-type traps can also be used. You may put a slice of apple, cantaloupe, or other fruit inside the cage to attract them. Repellants and Fumigants can also be used but it is best to hire a pest control service to execute these methods safely. Pest control experts have competitive experience in tracking and trapping groundhogs.
You can prevent groundhog infestation by depriving them with tall grass or weeds, overgrown shrubs, and brush piles. These are the favorite hideouts of groundhogs. Also keep your grass free of dandelions and clover as these lawn weeds are attractive to groundhogs. If you have a groundhog problem, don't hesitate to contact Secured Environments Pest and Wildlife Services. Let us help you find the best solution for your groundhog problem.