April 14, 2023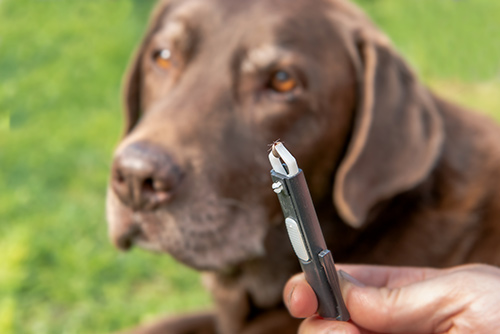 It's that time of year again when ticks start to become an issue for pets and owners alike. Ticks cause a variety of dangerous illnesses in both humans and animals, so it's important to take precautions to control tick infestation right away. Here are some tips from Secured Environments Pest and Wildlife Services for protecting your pet from ticks this tick season:
Keep your pet away from wooded or grassy areas. Ticks like to hide in tall grass and wooded areas, so avoiding these areas can help reduce your pet's exposure to ticks.
Apply tick repellents. There are several types of tick repellents available for pets, from topical treatments to collars and even sprays. Be sure to follow the directions on the product you choose and talk to your veterinarian if you have any questions.
Check your pet for ticks after spending time outdoors. Ticks can be difficult to spot, so it's important to give your pet a thorough check after spending time outdoors. Pay special attention to the head, neck, and legs, as these areas are most likely to be targeted by ticks.
Consider giving your pet a monthly tick preventative. Talk to your veterinarian about a monthly tick preventative for your pet. This can help reduce their exposure to ticks, as well as any illnesses they may contract.
By following these tips, you can help protect your pet from ticks this season. Be sure to follow your veterinarian's advice and check your pet regularly for ticks. If you do find a tick, be sure to remove it immediately and keep an eye on your pet for any signs of illness.
Also, if you see it wise (as most do) to take preventative action against ticks, contact Secured Environment Pest and Wildlife Services to make that happen.