September 28, 2022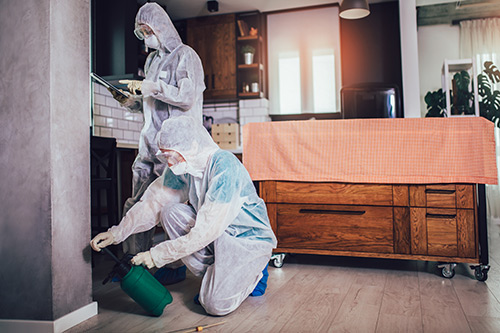 It is crucial to execute managed pest control within your home because rodents and insects carry diseases, infest your kitchens and bedrooms, and can bite you, your family, and pets. Professional pest control is the proven way to remove pests and keep you safe and healthy. Our professional pest control services, protect your health and your home.
Pest control services is highly important in cleaning and maintaining sanitation in the house. Pests work their way into the facility hence it will be difficult to manage. There are pests who destroy and contaminate food products and other pests like cockroaches and rodents who will take advantage of the leftover food present. With pesticides it will help reduce insect transmitted diseases and it will kill or harm pests. Like household pests it will include insects such as flies, cockroaches and mosquitoes or rodents like mice or rats. Pesticides prevent disease outbreaks through the control of rodent and insect populations. There are household pesticides obtainable from supermarkets however they are toxic and if used carelessly it will affect the health of the user, the family, pets or the environment.
Pest problem is difficult to manage. It is important to hire a professional licensed pest control operator who holds a Pest Control License. It will minimize your exposure and will take care when you encounter pesticides. Pesticides play a valuable role in controlling insects and pests. And hiring licensed operators will help control pests, find and correct the source of the problem before applying pesticides.
For more tips on pest control, contact Secured Environments.