January 31, 2023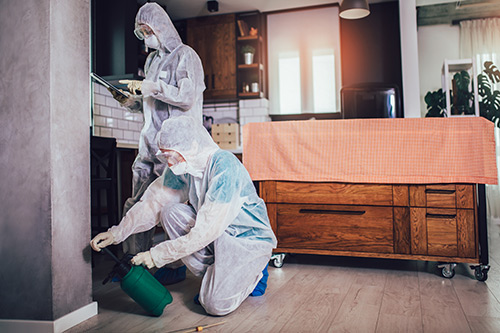 If you have been ignoring pests within your home, it is time to make it a priority. It is important to eliminate these pests once and for all that will vastly improve the quality of life for those who live in your home. To protect your health, it is important that you prevent these pests from entering your home. Pest control is very important because pests will carry harmful bacteria that will contaminate foods. If your home is having a pest problem, it is high time to contact a pest control service.
Pest control is essential to disrupt the cycle of vector-borne diseases. The consequences of which will range from mild to serious conditions that require hospital treatment, to disability and in some cases even death. Pests like mice, cockroaches, rodents, and others will make a nest in your home before you know they are there, and they will cause health problems because they are capable of transmitting diseases to humans. All it takes is one or two to start a colony. Then, within a matter of hours or days they have made themselves comfortable and expect you to pay the bill for your health and your safety. Pest carries several diseases like dengue fever, malaria, encephalitis, and more. Once the pest bites you, there is a chance you will get sick from it. The existence of cockroaches, rats, and mice will mean that they will also be vectors for significant problems that affect health and well-being.
It is important to implement a pest control program in your home to prevent pest infestation. And when this happens you need help to get rid of them. Hiring a professional pest control operator like SEP is a good solution. It will reduce or eliminate pests. A thorough inspection will attest to the treatment plan, pest pressure and the work involved for a successful treatment. Protect your health and deal with pest problems immediately.
For more tips on Pest Control Services, contact Secured Environments Pest and Wildlife Services.