November 27, 2022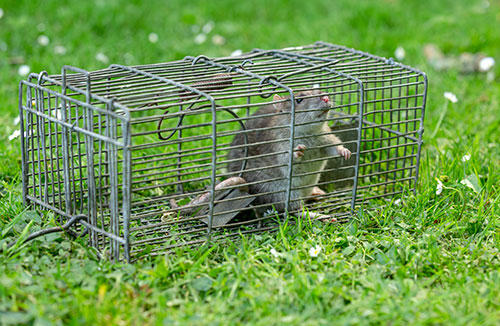 Rodents are relentless and will relentlessly find their way indoor. They can squeeze through the smallest of gaps. You can't blame them during the brutal cold of winter, but that does not mean that you must live with them.
At the rate that rodents reproduce, a small issue will quickly turn into an infestation in your house. It is annoying to hear an unexplained noise or notice an unexplained smell. At the first sign of rodent activity, it is recommended to call the rodent control services to eliminate this pest. Save your home from costly repairs and potential health concerns before it is too late.
Remember that rodents will cost major damage in your home. They are also known to spread many diseases worldwide. It will spread to people directly through handling of rodents, contact with rodent feces, urine or saliva or eating food contaminated with rodent waste or rodent bites. Rodents commonly spread dirt and disease across your home while they search for food sources. Any food they get into will be thrown out immediately. With the rodent control experts, it includes measures to suppress populations of rats or other species that become pests within the premises. It is the best thing to do to prevent pests before they ever arrive. It is necessary to evaluate the type of pests, how widespread they are and where they are located. And schedule a consultation with a professional extermination if the pest infestation is recurring. Only professionals will help to put an end to the problem once and for all.
If you notice signs of rodents, it is important to get rid of them immediately. Call a professional pest control company like SEP and we will use a few different remediation methods to ensure your pest problem is a thing of the past. We are the pest control experts you will trust with the knowledge and expertise to assess a situation accurately. Further, we do thorough and systematic cleanup which is essential to ensure that proper hygienic conditions are restored.
For more tips on Rodent Control Services, contact Secured Environments.