February 7, 2023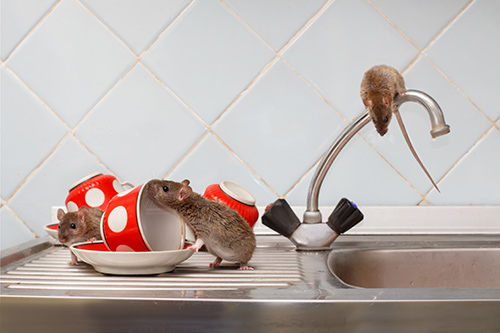 Rodents damage your health and wealth. Do not underestimate the power of rodents. They have the potential to damage your property and cause severe health issues. Move now and get an effective rodent control service. Rodents can be there in any corner of your house. By eradicating these rodents once and for all, it will vastly improve the quality of life of your loved ones.
It is a warning that an infestation is severe if you never see a mouse or rat in your home. Look for signs of rat or mouse infestation like rodent droppings around food packages, in drawers or cupboards, and under the sink, holes chewed through walls and floors that create entry points into the home, stale smells coming from hidden areas and many more. A professional exterminator normally surveys or checks the home searching out entry points. The entry points are how mice and rodents get into your home. They start by tracing and checking the outside of the home with holes and cracks. Mice chew through wood, so a hole on the outside of the home is an open invitation to infest. There are gaps too near the windows inside the home which gives leeway in entering. Exterminators seal off these points to ensure rodents or mice will not reenter the home after extermination. And they place mouse and mouse traps in clever spots in the home. Expect to see baited traps in these areas as well as rodent poison.
Rodent control and management are important for health and safety reasons. If you suspect a rodent infestation, find a pest control professional. Do not hesitate to act and handle the problem if you spot evidence of a rodent infestation. Rodents are known to reproduce quickly, and a small problem will turn into a big issue overnight if left untreated. Talk with a professional rodent control service about means for maintaining your home against mice and rodents.
For more tips on Rodents Control Services, contact Secured Environments.