February 28, 2023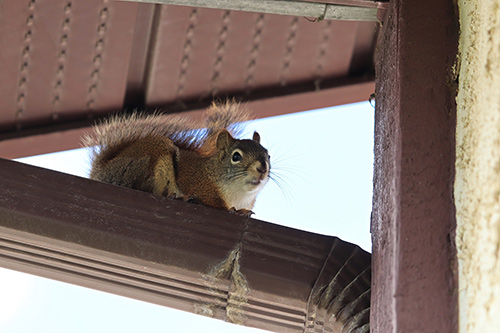 Squirrel infestation will bring damage to your homes and cause health concerns for the people living in them. We provide squirrel removal services that strictly follow state and municipality regulations. Our technicians are certified to take care of your problem in both an effective and humane manner.
Professionals or those pest management experts who get rid of squirrels are trained by using live traps and other methods to prevent these small animals from coming back. Keeping the squirrels away will reduce damage to your properties. Squirrels bite electrical wiring, insulation, and boards that will cause significant damage. These confirm the level of infestation with all the scurrying, scratching, or chewing sounds that come from attic, crawl spaces, or ceiling. And if you see some teeth marks in wires or wood, air vent damage, or chewed electrical wires are signs of squirrel movements. There are also squirrel footprints and it is invisible when there is water damage on your walls and ceilings. The worst scenario is a foul odor that comes from your vents which is usually from the decaying squirrels that failed to escape your home. Choosing the best pest control company will give you a detailed methodology on their pest control plans.
As it begins with a thorough home inspection, technicians will assess the home and property to create a plan customized to your unique situation. For removal, they use safe, effective, humane methods over multiple visits to evict these unwanted houseguests and keep them out. What follows is the squirrel clean-up services. And the last step is to prevent squirrels from being able to get back inside. There is a safe, natural, and human exclusion system that keeps the squirrels out of your home and protected areas.
For more tips on Squirrel services, contact Secured Environments Pest & Wildlife Services.