July 24, 2023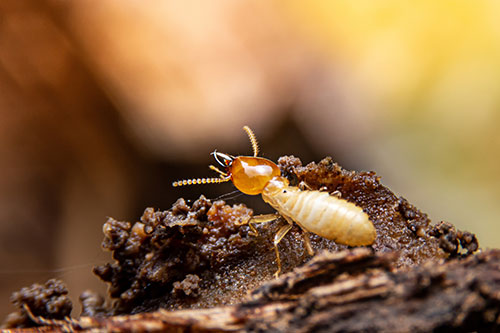 Pest control services play an important role in protecting people's homes and workplaces from unwanted pests. Our team of professionals is committed to offering top-notch service at every stage. Termite colonies will chew through wood, flooring and even wallpaper non-stop, 24 hours a day or seven days a week. It is highly recommended to have your property professionally inspected for termites once a year to prevent infestations and costly damage.
Termites are not attracted to landscape wood chips, but to large pieces of wood like tree limbs and wood on human structures. Termites are known as 'silent destroyers' and are capable of destroying structures made of wood quickly and they never move alone. If you spot one, it is time to give us a call and ask for a termite home survey and immediate treatment plan. We suggest that instead of attempting do-it-yourself measures to eradicate an infestation, always work with a licensed pest control professional who will correctly treat termite infestations before they get worse. If you find termites in your home be sure to contact a licensed pest control professional. They will be able to determine the nature of your infestation and the best course of action.
The range of termite treatments cover every level of termite infestation – from the earliest signs to full blown colonies. Protect your property against termites: detect, control, and prevent. Termites will cause severe damage to the structural integrity of your home that will cause expensive repair costs.
For more tips on Termites Control, contact Secured Environments.