May 27, 2022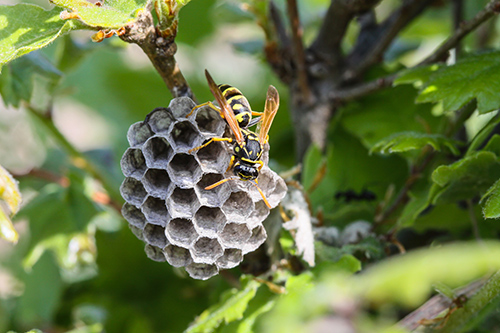 With May flowers now in full bloom, unfortunately wasp season is to. It is important to act if you observe wasps active in your activity spaces and seek professional wasp pest control services before they multiply and introduce real danger to you and your family.
Why Wasps Is A Cause of Concern
Unlike bees, wasps don't leave their stingers behind their victims. Thus, they can continue to sting other people or things. Moreover, some individuals have fatal allergic reactions to wasps stings.
It's a cause of concern even if you just spot one wasp flying near your home. This entails that its nest is nearby and wasps will ferociously defending it. Thus, it's not advisable to get rid of them by yourself. Have a wasps control expert to check and remove the nest of this stinging insect.
For safe removal of wasp nests, contact Secured Environments. We are highly trained in removing wasp nests with complete safety gear and experience.