April 25, 2022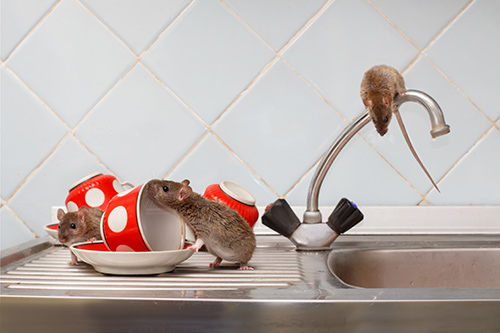 We invest time and energy into this pest control blog for our Pembroke friends and neighbors because of who you are. We all invest time and energy into our friends and neighbors. So, if by reading our blog you learn things that keep pests out of your life, we celebrate on your behalf. But the fact of the matter is pests are a problem that often can't be addressed by the homeowner, and if that is your case, know that Secured Environments Pest and Wildlife Services is here for you!
So, you don't have rodent problems but maybe your neighbor does. She has her home serviced for rodents and you've heard that her pest control service will kill a percentage of the pests while a percentage of the pests will simply relocate as a result of the service. Where might that migration be going? You guessed it, to your home.
So here are some things that you can do today to fend against rodent infestation. Of course if your efforts here fail to fully deliver upon your control need, then simply give us a call to discuss how we deliver rodent control services.
Decrease the attractiveness of your property to rodents by:
Food Scraps and Rubbish - Make sure to store your food in sealable containers. Get rid of food scraps immediately and don't leave dishes unwashed for a long period of time. Might as well do a thorough house cleaning to ensure no food debris is hidden in every nook and crannies of your home.
Unattended Garden - Fallen fruits from trees or vegetables lying on the ground can attract rodents. From there, they may go camping to your home while they go back outside to search for food until they're detected.
Messy Spaces - Rodents like cluttered spaces like the attics or basements. If you want to prevent a rodent infestation, make sure to tidy up these spaces and organize your stuff.
Past Infestations and Accesses - Previous infestation is a sign that you are prone to rodent invasion, thus access points must be discovered and sealed during the extermination process. Rodent exterminators like Secured Environments are highly-trained to locate potential entryways where rodents can easily squeak into your home.
Best wishes. Anytime you need rodent eradication services, contact Secured Environments.