October 10, 2023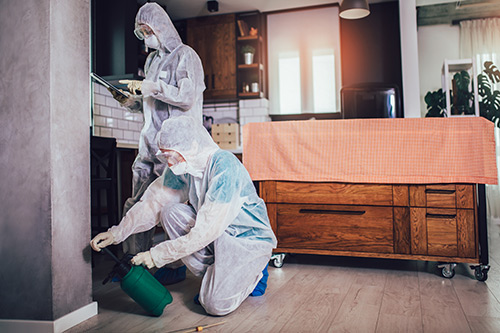 It's that time of year again when the cold has us, regrettably, moving increasingly indoors. Unfortunately, the pests out there have the same thing in mind. Your home is more comfortable than the cold and wild outdoors. As you read, a host of outdoor creatures like mice, raccoons, spiders, snakes and more are eyeing the comfort of your home. We exist to humanely deter and eliminate the threat of pests within your home.
We work to ensure that your home and property remain free from unwanted guests and potential health hazards. Our pest control services team is highly trained and experienced in dealing with a wide range of wildlife and pests, including raccoons, squirrels, rats, mice, ants, bees, wasps, and more. We applied effective and safe methods to remove these creatures from your property and take preventative measures to prevent their return. We provide prompt and reliable service to our clients and ensure that we respond quickly to your wildlife removal and pest control needs. Our goal is to create a safe and healthy environment for you and your family. We take pride in delivering exceptional results. We have a team of professionals which conduct meticulous property inspections, enabling us to tailor cost-effective treatment plans that cater to your specific needs.
We deliver prompt and reliable service, allowing you to reclaim your space and enjoy the peace of mind you deserve. We assure you that you will have peace of mind knowing that your home is in the capable hands of experts who genuinely care about your well-being. Do not let pests and wildlife control your environment any longer.
For more tips on Pest control and Wildlife Solutions, contact Secured Environments.